Night Archive, Art's Drive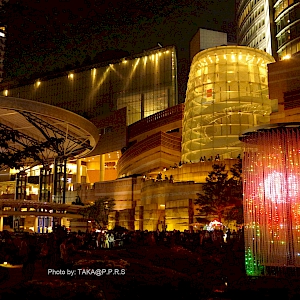 Together with Roppongi Art Night 2019, we will host a talk session on the archive of contemporary art!

Based on the basic introduction of what a contemporary art archive is, this talk session will discuss issues of archives at art festivals such as Roppongi Art Night. In addition, we will discuss a wide range of contemporary art archives together with artist Tomoichiro Tamura, who creates new works based on careful research of place and history, while reconsidering the relationship between the creation of works and the archives.
Date
Saturday 12 May 2019, 14:00-15:30
Venue
六本木区民協働スペース1・2
Audience
どなたでもご参加いただけます(要事前申込み)
Cost
入場無料
Enquiries and bookings
慶應義塾大学アート・センター(本間・篠)
03-5427-1621
pj.ca.oiek.c-tra@yranuc
Date
Saturday 12 May 2019, 14:00-15:30 (Doors open at 13:30)
Venue
六本木区民協働スペース1・2
港区六本木6丁目5番19号シティハイツ六本木公共施設棟1階
 
Audience
どなたでもご参加いただけます(要事前申込み)
Cost
入場無料
Booking
※    FAX番号をよくお確かめの上、お間違いのないよう十分ご注意ください。
※    必要事項の記入漏れがある場合は、受付できないことがあります。
※    moc.thgintraignoppor@ofniからメールが受信できるよう設定してください。
※    受付完了のメールをもって、参加確定となります。
Lecturer/Performer
田村友一郎、久保仁志
田村友一郎(「六本木クロッシング2019展:つないでみる」出展アーティスト)
1977年富山県生まれ。熱海市および京都市を拠点に活動。日本大学芸術学部写真学科卒業。東京藝術大学大学院映像研究科博士後期課程修了。ベルリン芸術大学空間実験研究所在籍(2013-14)。映像や美術といった旧来の領域にとらわれない独自の省察の形式を用いた作品を通して、観客とのあいだに従来とは異なるコミュニケーションを志向する。現在、「六本木クロッシング2019展:つないでみる」(森美術館)のほか、「開館30周年記念特別展 美術館の七燈」(広島市現代美術館)、「わたしはどこにいる?」(富山県美術館)、に出展している。http://www.damianoyurkiewich.com/
久保仁志(慶應義塾大学アート・センター所員)
慶應義塾大学アート・センター所員、同大学非常勤講師。アーキヴィストとして2002年より現在に至るまで様々な資料体の構築に携わる一方、美術理論・アーカイヴ理論・映画の研究を行い、映画作品《Cargo 1 なにかいってくれ いまさがす|半影のモンタージュ》(2010年)等を制作。近著に『〈半影〉のモンタージュ:アーカイヴの一つのモチーフについて』(「JSPS 科研費 26580029」レポート、2017年)、「ある書斎の事件記録——瀧口修造と実験室について」『NACT Review 国立新美術館研究紀要』5号(国立新美術館、2018年)等がある。現在、慶應義塾大学アート・センターにてアーカイヴを考えるための企画『プリーツ・マシーン』を行っている。
Enquiries and bookings
慶應義塾大学アート・センター(本間・篠)
03-5427-1621
pj.ca.oiek.c-tra@yranuc
Organiser(s)
主催:六本木アートナイト事務局、慶應義塾大学アート・センター