Toraya Archive - Documents relating to confections: Risa Abe / Documentaries by Cultural Narrative of a City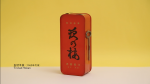 Cast

Toraya Bunko General Manager
Ryo Maruyama

Toraya Bunko Archivists
Kanayo Tokoro, Tamaki Morita, Miki Ono, Kaori Kawakami, Noriko Imamura and Keiko Nakayama

Director
Risa Abe
"Cultural Narrative of a City" is a project to connect and narrate the culture of Minato City from various perspectives. The media that carries the story varies: texts, photos, and videos.
The "Cultural Narrative of a City" project attempts to capture the story of urban culture with film directors in a series titled "Minato-e".
Based on interviews with Toraya Bunko, "Toraya Archive - Documents relating to confections" introduces an archive that stores a vast amount of materials on the history and culture of Wagashi through the voices of people working in the archive.
Director: Risa Abe
For details of the "Cultural Narrative of a City" project, please refer to the project webpage.
---
Cast
Toraya Bunko General Manager
Ryo Maruyama
Toraya Bunko Archivists
Kanayo Tokoro, Tamaki Morita, Miki Ono, Kaori Kawakami, Noriko Imamura and Keiko Nakayama
Staff
Director: Risa Abe
Camera: Ayumi Suzuki and Hiroki Iwabuchi
Music: Oono Yuuki
MA: Young Chang Hwang
Coordinator: Takahiro Niibe
Translator: Rosa van Hensbergen
Special thanks to: Yu Homma
---
To watch other videos in Minato-e series, please click the banner below.