New Directions in Empirical Research of Humanity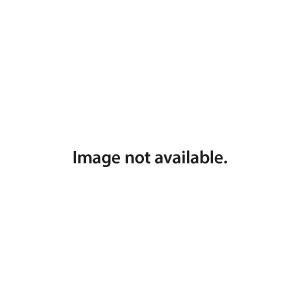 慶応義塾大学社会学研究科とウィーン大学心理学部との間で昨年締結された研究協力協定に基づき、両者のさらなる研究交流を目的とした国際シンポジウムを開催いたします。
このシンポジウムでは、芸術や美などの人文科学も諸問題に関しする新たな研究展開や学際研究の可能性を踏まえ、領域横断的にその実証的研究の方向性を探ります。ウィーン大学Helmut Leder教授(国際経験美学会会長)による講演をはじめ、美術史や心理学、脳科学等の実験的手法を踏まえた最新の学際研究の話題に触れることができる貴重な機会です。また慶應義塾大学社会学研究科委員による、認知心理学や進化教育学,思想史,社会学,アートベイスドリサーチの観点からの講演も行われます。
多くの参加者のご来場を心よりお待ちしております。
Date
2017年3月7日(火) 13:30〜17:30
Venue
Keio University (Mita), East Research Building 6F G-sec Lab
Audience
どなたでもご参加いただけます
Cost
無料
Enquiries and bookings
眞壁宏幹(hmakabe atmark keio.jp)
川畑秀明(kawabata atmark flet.keio.ac.jp)
Date
2017年3月7日(火) 13:30〜17:30
Venue
Keio University (Mita), East Research Building 6F G-sec Lab
Audience
どなたでもご参加いただけます
Cost
無料
Booking
事前申込み不要
Lecturer/Performer
川畑秀明(慶應義塾大学文学部、感性心理学),Helmut Leder(ウィーン大学、実験美学), 安藤寿康(社会学研究科、進化教育学), 岡原正幸(社会学研究科、感情社会学), 伊東裕司(社会学研究科、認知心理学), 眞壁宏幹(社会学研究科、心理学説史・教育思想史), Helmut Leder(ウィーン大学、実験美学), Rosenberg Raphael(ウィーン大学、美術史), Matthew Pelowski(ウィーン大学,実験心理学)
Timetable
司会:川畑秀明(慶應義塾大学文学部、感性心理学)、Helmut Leder(ウィーン大学、実験美学)
シンポジスト・講演タイトル
安藤寿康(社会学研究科、進化教育学)"Biological Basis of Education: From Genetic, Evolutionary, and Neurological Approach"
岡原正幸(社会学研究科、感情社会学)"Arts-Based Research in the Graduate School of Human Relations"
伊東裕司(社会学研究科、認知心理学)"Analytic and Non-Analytic Information Processing: Implications for Expertise and Training in Art Appreciation"
眞壁宏幹(社会学研究科、心理学説史・教育思想史)"Synesthesia and Symbol-Formation. Heinz Werner's Psychology of Aesthetic Experience"
Helmut Leder(ウィーン大学、実験美学)"Psychology of the Arts− Theories and Empirical Findings!"
Rosenberg Raphael(ウィーン大学、美術史)"Eye-Tracking in Art History− Empirical Findings Versus Expectations"
Matthew Pelowski(ウィーン大学,実験心理学)"Move me, astonish me, make me tremble, weep, shudder, rage: Assessing the main varieties of psychological experience had with real museum art"
Enquiries and bookings
眞壁宏幹(hmakabe atmark keio.jp)
川畑秀明(kawabata atmark flet.keio.ac.jp)
Organiser(s)
主催:慶應義塾大学大学院社会学研究科
共催:慶應義塾大学アート・センター
助成:文部科学省スーパーグローバル大学創成支援事業