Public Open Days of Ex-Noguchi Room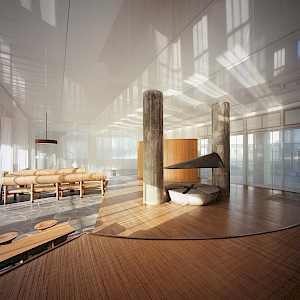 The Keio University Art Center has organized this Architecture Open Day to introduce the architecture on Mita Campus, the old "Noguchi Room" (Shin Banraisha, built 1951/2005) which are usually not open to the public. Participation is free and is open to the general public.
*Non-students are also welcome to visit the building. (No prior booking required)
*Please note that this event is expected to be crowded and visitors may be asked to wait for entry to prevent infection.
Photo: Ryota Atarashi
Date
Monday 1 - Saturday 6 November 2021 [Closed Wednesday 3 November]
11:00-18:00
Venue
Keio University Mita Campus
Audience
Everyone welcome
Cost
Free
Enquiries and bookings
Keio University Art Center
+81-3-5427-1621
pj.ca.oiek.c-tra@ijnet-ca
Date
Monday 1 - Saturday 6 November 2021 [Closed Wednesday 3 November]
11:00-18:00
Venue
Keio University Mita Campus
Audience
Everyone welcome
Cost
Free
Enquiries and bookings
Keio University Art Center
+81-3-5427-1621
pj.ca.oiek.c-tra@ijnet-ca
Organiser(s)