Beyond Contamination: Corporeality, Spirituality and Pilgrimage in Northern Japan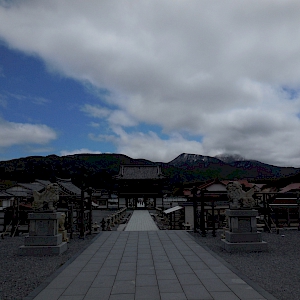 We are pleased to announce that Keio University Art Center and Aomori Museum of Art is going to join "PSi 2015: FLUID STATES – Performances of UnKnowing", and organise an international conference in TOHOKU.
Locating the first Japanese PSi in Tohoku, we hope to encourage researchers and performers to attend, looking to engage in discussions around the key themes. This conference will afford us the opportunity to sound out borderlines between the everyday and non-everyday, and the fictional and the real, at a time of political and spiritual crises.
Date
28 August – 1 September 2015
Venue
Aomori Museum of Art, Aomori, Japan
Audience
Open to everyone
Enquiries and bookings
PSi 2015 TOHOKU Office
慶應義塾大学アート・センター
〒108-8345 東京都港区三田 2-15-45 tel. +81-3-5427-1621 fax. +81-3-5427-1620
pj.hotub-oilofotrop.12isp@pfc
Date
28 August – 1 September 2015
Venue
Aomori Museum of Art, Aomori, Japan
Audience
Open to everyone
Booking
Registration required
Enquiries and bookings
PSi 2015 TOHOKU Office
慶應義塾大学アート・センター
〒108-8345 東京都港区三田 2-15-45 tel. +81-3-5427-1621 fax. +81-3-5427-1620
pj.hotub-oilofotrop.12isp@pfc
Organiser(s)
Host organisations
Keio University Art Centre, Aomori Museum of Art
Convenors
(Director) Hayato Kosuge, Takashi Morishita, Yu Homma, Katherine Mezur, Peter Eckersall
Co-organizers
Rina Otani (Keio University), Takeshi Kudo (Aomori Museum of Art)
---
2015 年8 月28 日~9 月1 日、慶應義塾大学アート・センターと青森県立美術館は、PSi 2015 FLUID STATES 東北大会「けがれを超えて:パフォーマンスと東北(身体・霊性・巡礼)」を開催します。
Performance Studies international(国際パフォーマンス・スタディーズ学会)では、世界各地でカンファレンスを開催し、多様な地域と文化を繋いでゆくプロジェクト「PSi 2015: FLUID STATES – Performances of UnKnowing」を2015 年度に実施します。このカンファレンスは、このPSi プロジェクトの東アジアでの活動を担っており、また日本で初めて開催されるPSi の大会です。
PSi 2015全体のテーマは「Fluid States 流動する国々」です。東北大会の開催地となる青森は地理的にも精神文化的にも「流動的」な土地だといえます。地理的には、本州の北端、日本海と太平洋の狭間に突き出た半島にあり、また精神的には、生と死の狭間にある通過地点とみなされるからです。
日本初となる国際パフォーマンス・スタディーズ学会の大会となる東北大会では、多様な関心をもつ研究者やパフォーマーの参加を期待しております。政治・精神における危機的状況にあるいま、この大会が日常と非日常、あるいは虚構と現実の境界を探る機会となることを願います。