Hanne Darboven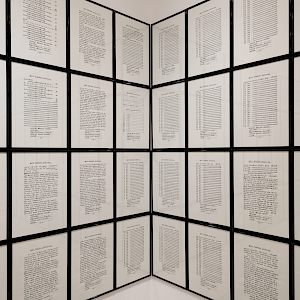 The Keio University Art Center organizes contemporary art exhibitions because it is precisely in the university setting, where the younger generation studies, that it is important to create opportunities for young people to encounter the work of artists who live/lived in the contemporary period and to come into contact with diverse perspectives.
 Since 2017, the exhibition series 'Standing Point' has introduced contemporary artists with independent standpoints and questioned the possibilities of art in contemporary society. Following the first exhibition by Yoko Terauchi (Spring 2017) and the second exhibition by Ana Mendieta (Spring 2019), the third exhibition to conclude the series will feature Hanne Darboven.
 German artist Hanne Dalboven's works are layered in time in a well-organized format, and unobtrusively call into question the present, which includes the far past and the future. Now is the time to listen to the murmurs of Dalboven's work, as we continue to live in a corona that has brought about a homogenizing experience of time, and as we face the historical event of the Russian invasion of Ukraine.

Behind the scenes: installing the exhibition "Hanne Darboven"
Installing the exhibition "Hanne Darboven", which took more than 8 hours over the two days of April 27-28, was filmed using GoPro.
GIF images on our website and video on Instagram, each reduced to approximately 20 seconds, is now available.

Moreover, an edited version of this documentary is also now available on YouTube!
We added subtitles, extra videos and photos to this 3.5 minute film.
Please watch the amazing work of the installation team!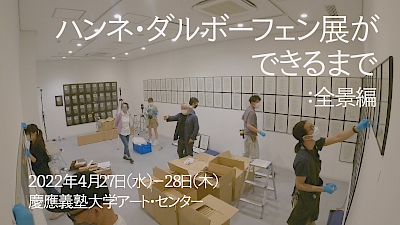 ハンネ・ダルボーフェン展ができるまで:全景編 | Behind the scenes: installing the exhibition "Hanne Darboven"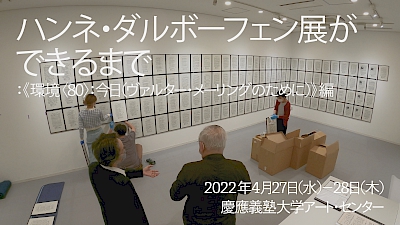 ハンネ・ダルボーフェン展ができるまで:《環境〈80〉:今日》編 | Behind the scenes: installing the exhibition "Hanne Darboven"
Photo by Katsura Muramatsu (Calo-works)
List of works DL
Poster DL
DM DL
Date
9 May - 24 June, 2022
Venue
Keio University Art Center (Keio University Art Space)
Audience
Open to Anyone
Cost
Admission Free
Enquiries and bookings
Keio University Art Center
​03-5427-1621
pj.ca.oiek.tsda@ijnet-ca
---
Date
9 May - 24 June, 2022 11:00-18:00
Closed on Saturday, Sunday and Holiday
Venue
Keio University Art Space
[Located on the ground floor of Keio University South Annex]
2-15-45, Mita, Minato-ku, Tokyo, 108-8345
Tel. 03-5427-1621 Fax. 03-5427-1620
JR: Tamachi station on Yamanote - and KeihinTohoku Line
Subway: Mita station on Mita Line, Akabanebashi station on Oedo Line
Audience
Open to Anyone
Cost
Admission Free
Enquiries and bookings
Keio University Art Center
​03-5427-1621
pj.ca.oiek.tsda@ijnet-ca
Organiser(s)
Organized by: Keio University Art Center
Supported by: HIROSE COLLECTION, Kanransha
---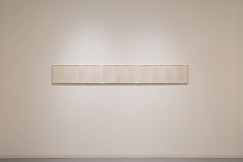 Untitiled, Volume 8 | 1970 | pencil, pen, typewriting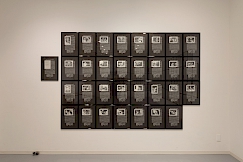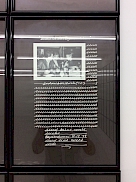 "Gypsy Life is Funny" | 1980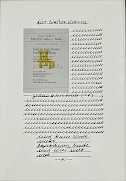 Milieu »80« --: today (for: Walter Mehring) | 1980 (one of 139 sheets)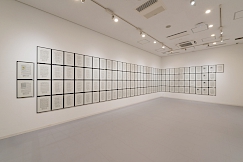 Milieu »80« --: today (for: Walter Mehring)| 1980

TEXTES DE CHARLES BAUDELAIRE TEXTE VON HEINRICH HEINE TEXTO DE ENRIQUE SANTOS DISCEPOLO TEXTO DE HOMERO MANZI TEXTOS DE CELEDONIO FLORES TEXTE VON KARL KLAUS AUSGEWÄHLT ZITIERT UND KOMMENTIERT VON HANNE DARBOVEN | 1975 | POUR Écirre la Liberté | 36 pages | duplex printing